Benny Wilding and Carlos Oliva
"The project is original and the challenge is interesting. I like the idea of having the community participate."
- Carlos Oliva, artist
Benny Wilding discovered his love for the arts for the first time in New York, at the age of 12, in the mid-1990s. Greatly impressed by all the spray painted walls of the city that never sleeps, he returned to Montreal with the desire to showcase himself in this new culture of graffiti. Pursuing his passion in his city and surroundings, he is now increasingly interested in the aesthetic approach of artistic street art. Since the first day he used aerosol painting, his artistic evolution, his environment and his way of life have fueled his work.
Carlos Oliva is a muralist and photographer from the Montreal graffiti scene. A portraiture technician, he considers his work to be closer to engaged art, craft or raw art rather than a post-modern interpretation. He believes that art happens when there is external intervention, when artwork enters into a relationship with someone or something extrinsic to itself and transforms it. Notions of social justice and intersections are at the heart of his work. Most of his personal work depicts political satires and portraits of Canadians having led historical social battles.
Artists Benny Wilding and Carlos Oliva will be painting a mural themed Environment at Ben-Rey-Mo ltd Farm.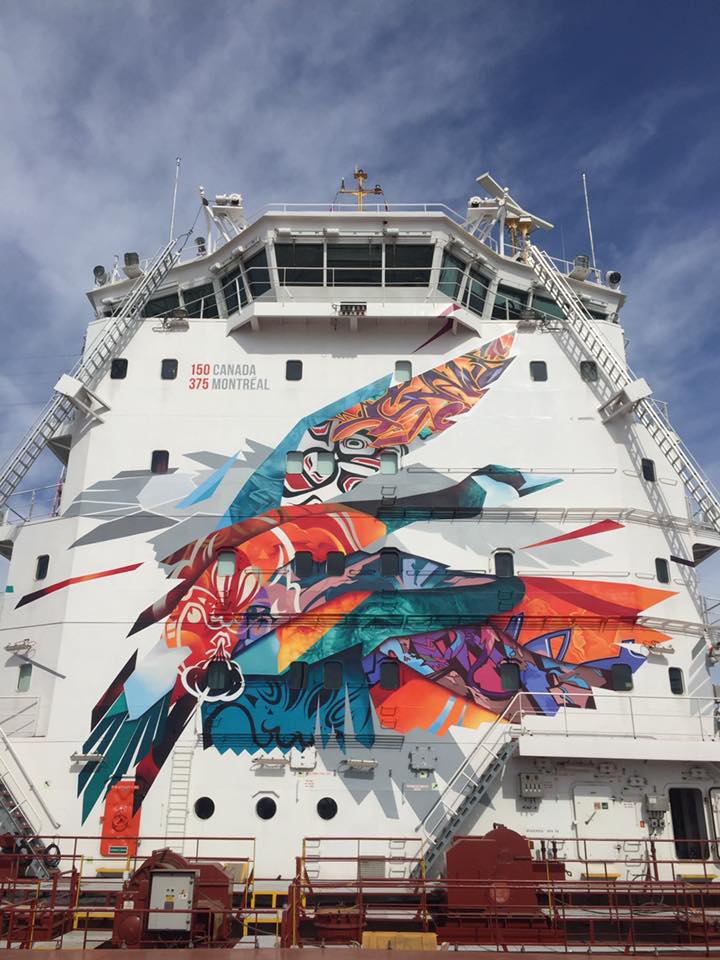 Team of four artists, including Benny Wilding.